Duluth | Superior | Ashland | Iron Range
Northern Wisconsin | Upper Michigan
888-722-8812

Brainerd | Bemidji | St Cloud | Fargo
Grand Forks | East Central MN
866-829-5969
FIRE EXTINGUISHER TRAINING
Employee Training Seminars
EMPLOYEE TRAINING SEMINARS
OSHA TRAINING CERTIFICATION
HANDS-ON TRAINING
POTENTIALLY SAVE LIVES
FIRE EXTINGUISHER TRAINING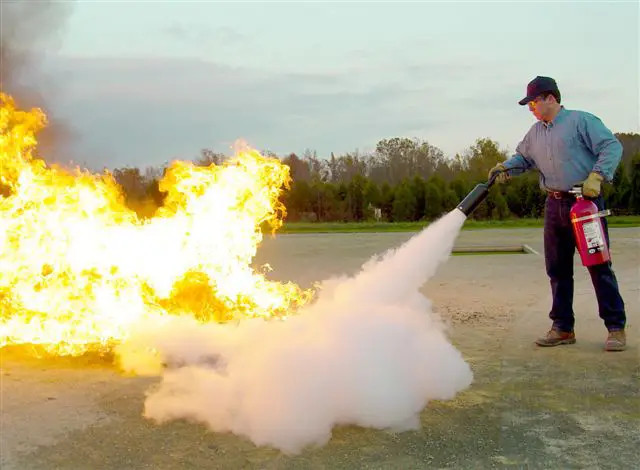 Northland Fire companies provide hands-on fire training for your employees in accordance with Occupational Safety and Health Administration (OSHA) regulations. Having a professional fire protection company train your employees with proper fire extinguisher use will have you more prepared if a fire is to start.
EMPLOYEE TRAINING SEMINARS
Increase employee confidence responding to emergency situations
Increase the effectiveness of the fire extinguisher
Potentially save lives and minimize downtime or loss from a fire
Allow for possible deductions on your property's insurance rates
PROPER EXTINGUISHER USAGE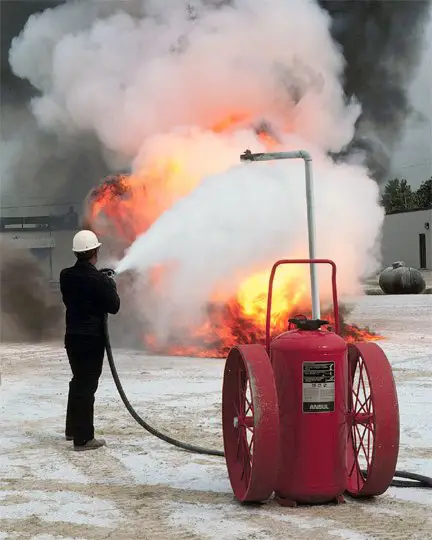 Sometimes the best response to a fire would be to evacuate the building. However, according to the National Association of Fire Equipment Distributors (NAFED), more than 94 percent of all fires are extinguished by portable fire extinguishers. Diffusing small fires at the source can be extremely effective at protecting lives and property.
Your business may have fire extinguishers placed appropriately throughout your workplace. But the fire extinguisher is only as good as the person operating it. Northland Fire offers fire extinguisher training seminars. The training will include video, pamphlets, and hands-on demonstration. Trainees will learn the proper techniques to effectively use a fire extinguisher on any class of fire they are faced with.