Serving the areas of:
Duluth - Superior - Ashland - Iron Range
Northern Wisconsin - Upper Michigan
Serving the areas of:
Brainerd - Bemidji - St Cloud - Fargo
Grand Forks - East Central MN
Serving the areas of:
Duluth - Superior - Ashland - Iron Range
Northern Wisconsin - Upper Michigan
Serving the areas of:
Brainerd - Bemidji - St Cloud - Fargo
Grand Forks - East Central MN
CONTACT NORTHLAND FIRE & SAFETY
Duluth, Superior, Ashland, Iron Range, Northern Wisconsin, Upper Michigan
MAIN OFFICE:
2213 East 8th Street
Superior, WI 54880
Phone: (715) 398-6643
Fax: (715) 398-6647
DULUTH OFFICE:
P.O. Box 16779
Duluth, MN 54816
ASHLAND OFFICE:
P.O. Box 527
Ashland, WI 54806
24 HOUR EMERGENCY SERVICE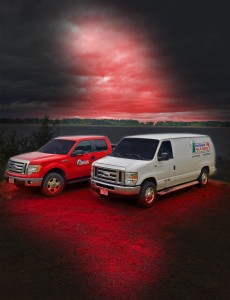 Throughout the Northland we are available 24 hours a day 7 days a week. We have decades of experience and all our technicians are highly trained and factory certified in industrial systems, wet chemical restaurant systems, and portable fire extinguishers. We have unmatched expertise in Ansul, Badger, Chemetron, RangeGuard and more. Northland Fire has created a service experience that has led us to become a leading provider of the fire protection services for national restaurant and retail chains and in specialty industries such as paper mills, steel plants, and schools and government buildings. By integrating kitchen exhaust cleaning services with our fire protection services, you're able to monitor all your fire-safety services from Northland Fire. Contact us and experience the difference our professional services can make in managing your fire protection program.